Cold Hard Facts
• Population: 89,919 (2013)
• Area: 21 square miles
• Founded 1871
• Elevation 4,979
Schools
Longmont is served by the Saint Vrain School District. St. Vrain is an accredited district dedicated to success and growth. http://www.stvrain.k12.co.us
• High Schools (9th- 12th grade): Longmont, Silver Creek, Skyline
• Middle School (6th-8th grade): Altona, Heritage, Longs Peak, Sunset, Trail Ridge, Westview
• Elementary Schools (K-5th grade): Alpine, Blue Mountain, Burlington, Central, Columbine, Eagle Crest, Fall River, Indian Peaks, Loma Linda, Longmont Estates, Mountain View, Northridge, Rocky Mountain, Sanborn, Spangler
For scores of individual schools go to Colorado Dept. of Education. http://www.cde.state.co.us/cdereval
Recreation
Longmont has countless recreational opportunities. From walking, running or biking the St. Vrain Greenway Trail to swimming, classes or weights at Longmont's own recreation center, there are options for all ages to participate in. Longmont also has a YMCA. Union Reservoir offers swimming, fishing and paddling/sailing options. There are additionally 5 golf courses, multiple outdoor pools, a skateboard park, and the Rocky National Park is a short drive away. There are multiple dog parks for your canine's pleasure.
Restaurants
There are numerous dining choices in Longmont. Both locally owned and national chains are represented in the city. Your mood can dictate with such diverse options as BBQ, Asian, Italian, Mexican, Creole, American & New American, and a choice of 3 breweries. You also can choose from rooftop patio to outdoor tables to candlelit dining. Restaurants are dispersed throughout the city, with the majority being along Main Street or in the vicinity of Hover & Ken Pratt Blvd.
http://visitlongmont.org/dining/
Shopping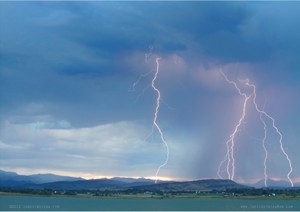 Main Street is quaint and lined with unique shops. Twin Peaks Mall was antiquated and is being replaced with Village at The Peaks. Check in for the latest openings at the mall, including the Regal Cinema theatres offering the latest technology for movie goers. That section of Hover is lined with big box stores (Target, King Soopers, Home Depot, Kohls). There are shopping centers located on Ken Pratt Blvd, just east of Main Street, including restaurants (Panera's, Friday's, Chick-fil-a) and shopping (Lowe's, Sports Authority, Bed Bath and Beyond). Conveniently, Longmont has shopping centers dispersed throughout the city with grocery stores, restaurants and mom & pop shops.
Links
City of Longmont http://longmontcolorado.gov/
Longmont Times-Call http://www.timescall.com/
Longmont Chamber of Commerce http://www.longmontchamber.org/
Visit Longmont http://visitlongmont.org/
Longmont Recreation Center http://longmontcolorado.gov/departments/departments-n-z/recreation-services/facility-information-recreation/longmont-recreation-center
Open Space http://longmontcolorado.gov/departments/departments-n-z/parks-open-space-trails/open-space
Lake Valley Golf Club https://www.lakevalley.com/
Fox Hill http://www.thefoxhillclub.com/
Twin Peaks http://www.golflongmont.com/twin-peaks/twin-peaks-golf-course-details/
Sunset http://www.golflongmont.com/sunset/
Ute Creek http://www.golflongmont.com/ute-creek/